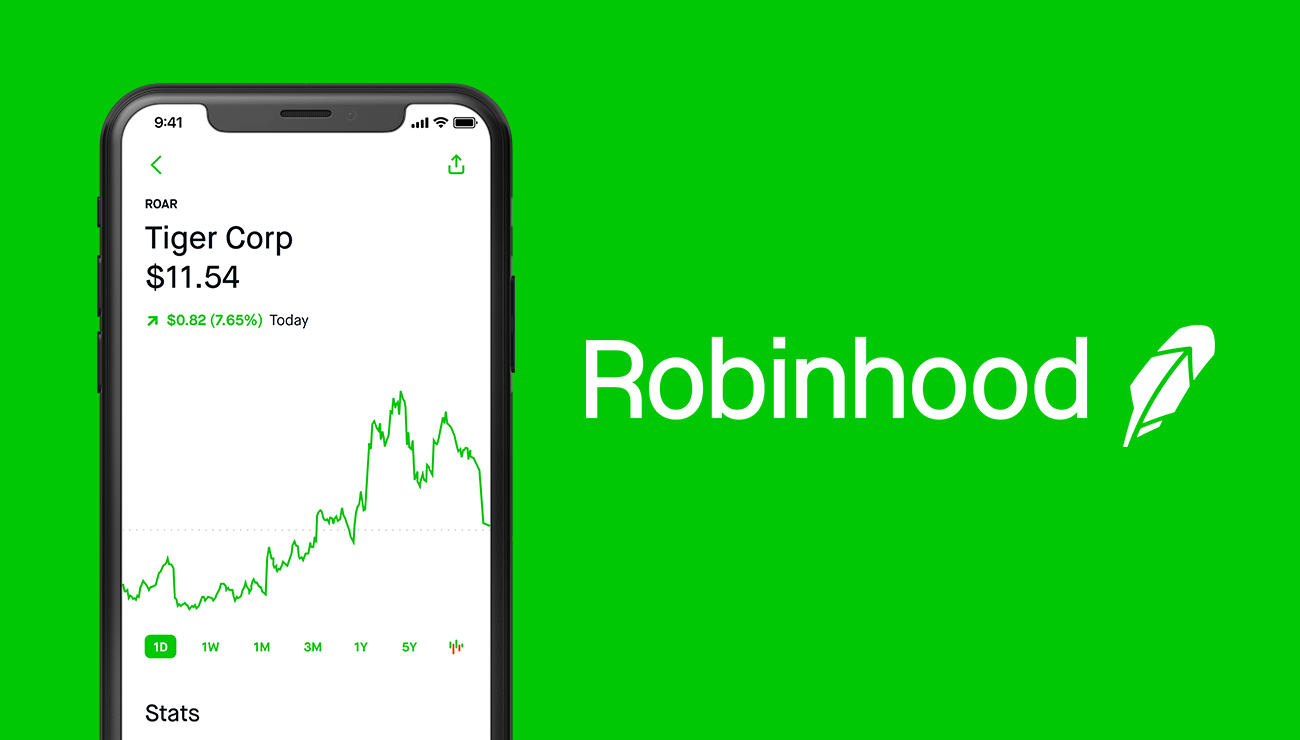 Robinhood has completely changed the game for investing. The platform eliminated brokerage fees, offers fractional shares, and requires no minimum balance to start. As a result, millions of people have started using the platform. Since the app launched, Robinhood has gone from 40,000 users to 13 million users, an increase of over 32,000%.  The main reason for this growth is the attraction the platform has to new investors.
With such a lower barrier of entry, users can start investing on the Robinhood app with very limited funds. The platform even gives a free stock when you sign up. Consequently, many young, inexperienced, and lower-income individuals have access to a method of investing like never before. Robinhood acknowledges as much, stating that the average age of its users is 31 and that half have never invested before.
This is seen as a positive by many, as people are getting access to a means to generate wealth like never before. But, there is a tradeoff, a huge one at that. Robinhood may be making it too easy to trade on its platform, allowing for many young, inexperienced traders to make mistakes with huge financial implications.
Technology Has Provided Opportunities to Everyone!
Business has been BOOMIN' in the US over the past 20 years. Since 2000, the Dow Jones has skyrocketed, up almost 200%, and the S&P 500 jumped over 150%. Also, in that time, the American economy has grown every year aside from 2008 and 2009 (you know, when we had the Great Recession).
This growth in the American economy is largely due to technology. The United States has been thriving in the technological sector. Just look at the world's biggest tech companies. Apple ($AAPL), Amazon ($AMZN), Facebook ($FB), Microsoft ($MSFT), and Alphabet ($GOOG) are the largest tech companies globally by market cap, and they are all based in the United States. These companies have driven the American economy, in addition to providing new advances in technology to society. Over the last twenty years, American investment in R&D increased solely due to private companies like these.
This rise in technology is seen in the financial sector, as more and more online brokerages are appearing. In addition to Robinhood, you have the likes of WeBull and Betterment, both of which also have gained traction among users. With so many affordable options, investors that never had the opportunity before can now invest on a number of different platforms. But, is this really a good thing?
The Problem with Robinhood
Too many users on Robinhood's platform are not experienced enough to have access to as many trading opportunities as they do. As previously mentioned, a significant portion of its users has never invested before, meaning they likely do not have a grasp of investing basics. This could result in many users unknowingly taking on tremendous amounts of risk.
Users on Robinhood actually partake in far riskier trades than the users of other brokerages, such as trading options. They also trade at a much faster rate, which increases the amount of risk they are undertaking. Options alone can be a very risky investment, especially for inexperienced investors. When you throw in the frequency at which these trades are made, the risk is only amplified.
This demonstrates the inexperience of Robinhood's users, as more experienced ones would not take so much risk. Half of those on the platform have never invested before and are likely to know nothing about managing risk. Despite this, online brokerages like Robinhood encourage these individuals to pump more funds into their accounts. Why? Because there are no commission fees and account minimums. There is nothing incentivizing users not to partake in bad trading.
This is resulting in a very toxic investing mindset, where people look at investing as more gambling than a long-term solution to creating wealth (I'm looking at your r/WallStreetBets).
What's Wrong with That?
The behavior that Robinhood users partake in is extremely risky since it is basically day trading. As a result, they are likely to realize significant losses on the market, which is proven in a number of studies.
One study shows that less than 1% of day traders are able to consistently realize positive returns on the market. In other words, over 99% of day traders are likely to experience inconsistent returns, most of which being losses.
Another study demonstrates that 97% of day traders actually lose money on the market, while only 0.5% earn an average bank teller salary. So, day traders are taking significant amounts of risk, with only a slight chance of making a decent return. No one generates tremendous amounts of wealth while investing like this, but many do not believe it.
Many users on Robinhood think it is feasible, and that has led to very tragic results. One man from San Diego, California, who is a husband and father, stated he lost over $800,000 this past March on Robinhood. Another man, Alex Kearns, a college student from Nebraska, actually committed suicide due to how great the loss was in his account: $730,000. Something needs to be done to prevent these events from occurring, but what?
Is Robinhood at Fault?
I love the idea of Robinhood. It has provided the opportunity to invest to so many people, most of which would never have this opportunity. In an ideal situation, they would seize this opportunity to invest in sound stocks and index funds with a long-term outlook. However, we do not live in an ideal world.
Unfortunately, Robinhood has opened the door for many people to lose money in ways that were not possible before. And, without any account restrictions, these losses are much, much larger.
Prior to Robinhood, new investors were able to learn from their mistakes, but their mistakes were small due to limitations in place. They were unable to access complex, risky investments or invest with such limited funds. This prevented many from investing, which did not allow many inexperienced individuals to sustain significant losses. Now, essentially all users have the ability to access options and margin trading, with nothing preventing them from trading at high frequencies.
Honestly, this phenomenon just demonstrates how financially illiterate most Americans are and that something should be done to change this. Robinhood has the ability to do so, but it appears it is feeding into the issue instead of solving it.
Make It Safer for Newbies
Robinhood has rolled out a number of educational elements on its platform, like articles, a newsletter, and a podcast. However, if someone is financially illiterate, then these resources mean nothing to them.
Since half of its users are brand new investors, the online brokerage should be putting the training wheels on their accounts. These individuals should not have access to options or margin trading, two risky trading approaches even for seasoned investors.
When a user says they have no prior experience investing, the platform should restrict what they have access to. It should also provide in-depth tutorials and guides on how to invest on the platform properly. There could also be reminders of how higher frequency trading tends to lead to significant losses and that long-term investing is the best approach to stocks. These are simple steps Robinhood could take, but is not for some reason.
While individuals definitely bear the consequences of their decisions, it is unfair to expect financially illiterate individuals to make the right decision. This is especially true when Robinhood is feeding into their toxic behavior on the platform. Robinhood does bear responsibility for this negative phenomenon, and it should feel obligated to put an end to it. If it does not, then it becomes apparent that it may care more about its bottom line than the finances of those new investors. And, if that's the case, then Robinhood's whole image of trying to democratize investing is a lie for profit.
Latest posts by Anthony Crincoli
(see all)